Ayurveda Stress Management Course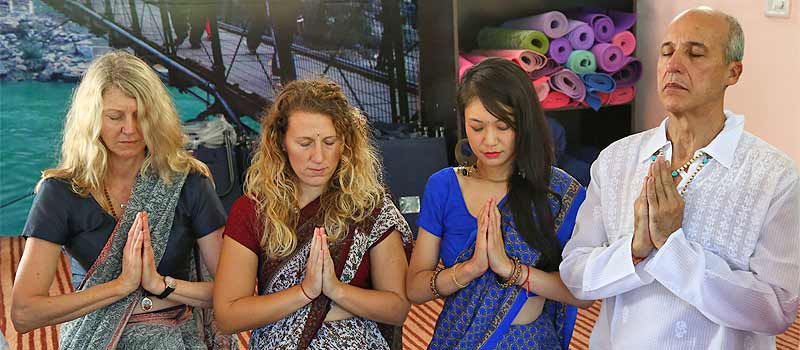 Ayurveda is a system of healing that integrates basic physiology, emotional disposition, and spiritual outlook, then presents all
three in the context of the universe itself. Dating back 5,000 years to the ancient Sanskrit texts the Vedas, Ayurvedic theory takes
nearly every conceivable stress influence into consideration from seasonal and planetary changes that affect our well-being to
can precipitate disease. It also sheds light on the  thought patterns and physical tendencies that make stress either a constant stumbling block or a nonissue, depending on how well we understand ourselves.
Comprehending such an exhaustive system may seem daunting to those who haven't made it their life's study. But when it comes to managing stress, Ayurvedic concepts can be boiled down to a basic idea: Trace stress back to its roots, then find lasting ways to change the patterns that caused it.
Syllabus:
Theory Sessions:
Basics of Ayurveda
Stress and Ayurveda
Ayurveda cure or stress
Herbs and supplements for Stress
Change in Life Style to control Stress
Stress Relief (Therapy Shirodhara & massage )
Various oils for shirodhara & massage
Meditation & pranayama
Role of Indian philosophies in stress management
Practical Sessions:
Head Massage
Face Massage
Shirodhara
Thalam
Pranyama
Meditation

Live date for this course :
16th Jan 2017
23th Jan 2017
30th Jan 2017
6th Feb 2017
13th Feb 2017
20th Feb 2017
27th Feb 2017
6th March 2017
13th March 2017
20th March 2017
27th March 2017
3rd April 2017
10th April 2017
Duration : One week
Tution Fee:
12000 INR( without food & accommodation)
19000 INR( with food & accommodation) prior booking is recommended.
Ayurveda Stress Management course By Ayuskama Rishikesh has successfully healed Over a 1000 patients from different parts of the world. Our experience has helped many lives change and start a new beginning.
Book your courses to have a stress free life